Villa Nova Country House Hotel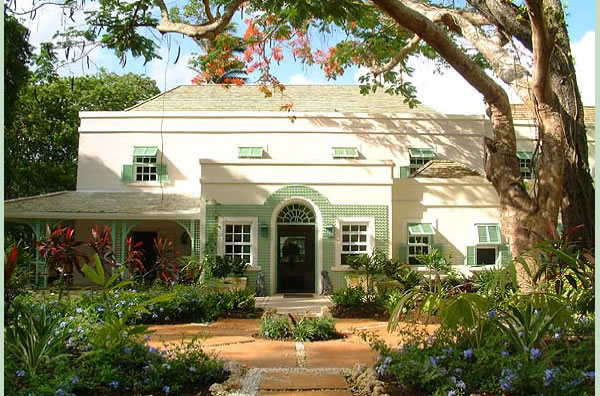 The grounds on which the Villa Nova Country Hotel now sits, was once a sugar plantation.,.
The Barbados hurricane of 1831 destroyed building and crops on the estate, which was not called Villa Nova at the time.  A few years later Villa Nova, a new home had been completed on the property.  This new great house was built of hand-cut coral stone.  Its fifteen walled acres were also covered by tropical forest and gardens.  It sits on a St. John's hill offering breathtaking views of the countryside
The Barbados Government purchased Villa Nova and some of the land surrounding it, in 1907 and a private family lived there.
Sir Anthony Eden, was Prime Minister of Britain from 1955 and resigned in 1957 due to ill health.  He purchased Villa Nova in 1965 and sold it in 1971. The family carried out much needed renovations on the property, during their residency there.
In the 1990s, The  property was renovated and in 2001 became a five star hotel, where many Hollywood stars and royalty stayed during visits to Barbados.
Villa Nova has 28 suites with names such as the Haynes, Churchill, and Eden suites.
The property also consists of a spa, tennis courts, fitness room, library, gym, pool and conference rooms.
In the mid 2000s, the property was up for sale.
Visit: Villa Nova