Clifton Hall Plantation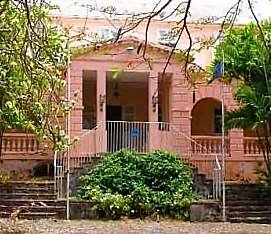 The Cliifton Hall Great House in St. John, dates to the 1600s.
It may have been owned by Abel Rous Dottin in the 1700s or 1800s and then acquired by General Robert Haynes sometime after 1807.  1920s records show 401 acres were owned by George Laurie Pile.
The house has six bedrooms, a laundry room, bar, wine storage, an attic and the living room has a fireplace. There are three outbuildings on the property as well as a water storage tank.
Visit Hannah Properties Ltd.