Easy Hall Plantation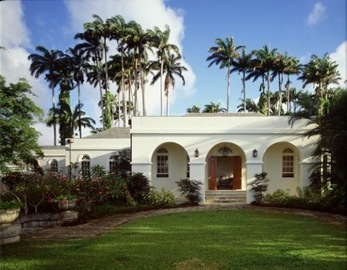 In the 1800s the Haynes family owned over 300 acres of Easy Hall Plantation.
Located in St. Joseph parish Easy Hall great house has been completely remodeled and still retains its original architecture. The property sits on a hill affording breathtaking views beyond.
The home is 6,000 square feet with 5 bedrooms and 5 bathrooms.
The home is protected by a six foot wall that encloses the entire 6 acre property. The garden has mature trees, a waterfall, gazebo, plant nursery, a sophisticated irrigation system, emergency electrical system, gatehouse and carriage house as well as other outbuildings and surprises.