Oughterson Plantation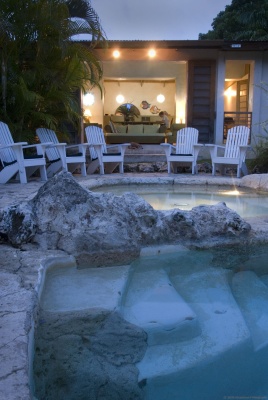 The Oughterson Plantation, a sugar plantation in St. Philip, was known as Franklin, Sheafe, also Padmore and it was owned by the Franklin family in the mid 1600s.
The owner of the Oughterson Plantation along with several slaves belonged to the Gittens family by 1816 at the time of the Bussa uprising.  The property had sustained damage during the unrest.
In 1973, the plantation became the Oughterson Zoo. The property retained the Great House and several outbuildings. The zoo at the time housed zebras, pythons, alligators, tapirs, green monkeys, Amazon parrots and other creatures from around the world.
The current day Oughterson Plantation and its buildings have been beautifully transformed into rentals, where you can lie in a hammock and watch the monkeys at play.
You can rent The Great House Cottage, The View and The Barn.
Visit Oughterson Villas.