Bagatelle Great House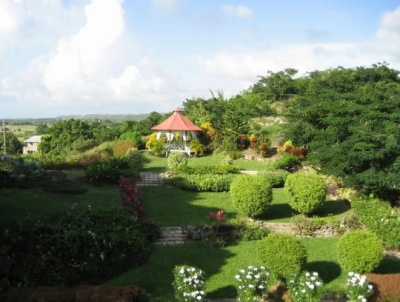 The great house, in St. Thomas, was built in 1645 and owned by James Hay, the first Earl of Carlisle, a Scotsman, who had been granted permission, in 1629 or 1630, to colonize the island by King Charles I .
The Earl leased the property to the governor, Lord Francis Willoughby sometime between 1647 and 1650, when it became the Governor's residence, however it was not called Bagatelle, Lord Willoughby called it Parnham Park House after his English estate..
The Earl of Carlisle died in 1636.  Lord Willoughby went down with his ship during a hurricane in the West Indies in 1666.  His brother William succeeded him as Governor of Barbados.
The property has been owned by about a dozen people over the years including
The Padmore family, whose remains are still in Barbados. The ancestors of the Tryhane family - some still live in Barbados, others in California and possibly elsewhere.
In the 21st century, it houses, Lord Willoughby's Tavern, Paulo's Churrasco Do Brasil Brazilian Steakhouse and Chatters Tea Room.
Contact Bagatelle Great House at 421-6767.