Consett Plantation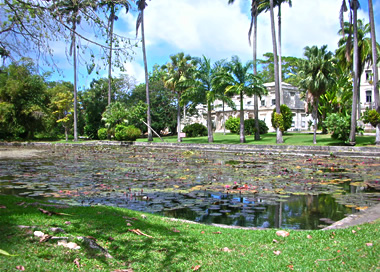 The site where Codrington College now exists, was a sugar plantation in the 1600s.  The Principal's Lodge on the Consett Plantation in St. John, was once the Great House of the estate.
Consett Plantation was purchased years later by the Codrington family. It was stipulated in the Will of Christopher Codrington that a college be built on the property. The College dates to 1745.
Still existing today are many outbuildings with relics of sugar production.
On the grounds of the estate, archaeologists discovered that Amerindians once occupied the property as well as pottery and pottery manufacturing evidence.
Visit: Codrington College