Brittons Hill Plantation House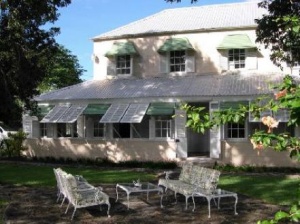 The house, originally called Sweetfield Manor was in ruins, when it was rescued and turned into a Bed and Breakfast Inn.
Sweetfield Manor was built in the early 1900's by the Danish Virgin Islander, Waldemar Hanschell, founder of the shipping business known as Hanschell Inniss.
Sweetfield Manor has been seen by dignitaries and guests from all over the world as part of The Barbados National Trust Open House Tour in both 2005 and again in January 2009.
At Brittons Hill, here are seven bedrooms and five bathrooms. The Carriage House has been renovated to be a spacious self contained one bedroom cottage. The Carriage House was once the groomsmen's area and stables combined.
There is a roof deck and lagoon pool.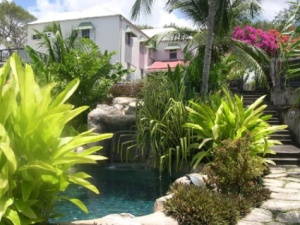 Visit Sweetfield Manor