Mullins Mill House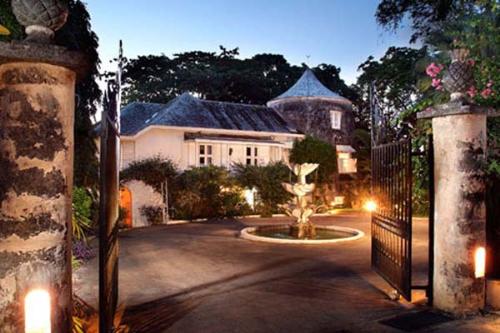 The Mullins plantation in St. Peter goes back to the 1700s when it was a sugar plantation.  There is a millwall still visible on the grounds which now houses a bedroom and bathroom.
The current house, sits on an eight acre estate which has one bedroom and bathroom.  Adjoining the home are two guest rooms, one with 2 bedrooms and bathrooms and the other has 2 bedrooms and one bathroom.
The property has a pool, pool house, Jacuzzi and tennis court. There is a cliff side gazebo offering breathtaking views of the Caribbean Sea.
Visit Mullins Mill House.