Drax Hall Plantation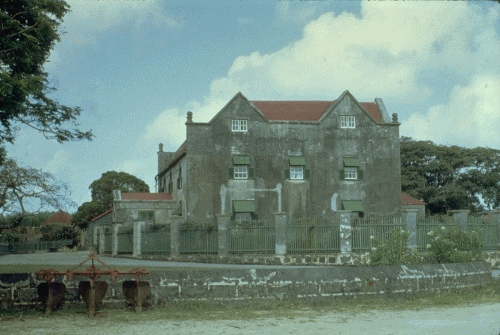 Drax Hall, St. George, was originally owned by Colonel James Drax.  It was constructed with the help of his brother William. Colonel James Drax may have been the first to cultivate sugar cane, the first to introduce the windmill to crush the canes and to own the largest and oldest plantation on the island.
Colonel James Drax arrived in Barbados sometime in the 1620s from London, England, where he was determined to make his fortune and he did!
Drax Hall is still owned by the Drax family and is a working plantation today.
You can visit Drax Hall, only during the Open House Program organized by the Barbados National Trust, 436-9033..