Map of Barbados - manipulate the map to where you want to go.
Click the larger view, then using your mouse, click, hold and move
the zoom up and down to clearly see the highways, roads, cities and
towns in Barbados.
You can do the same with the Map of the Caribbean and eventually
see the World!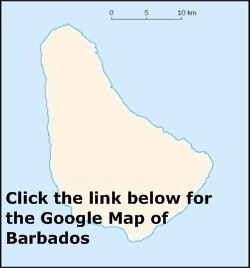 ---