Bellevue Plantation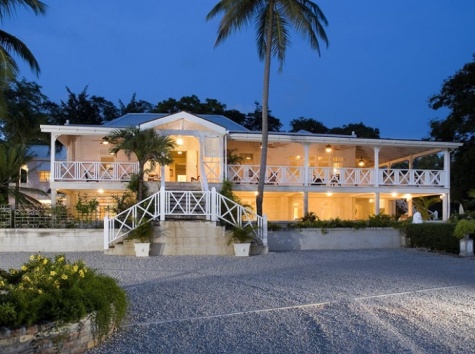 In the 1900s the plantation was known as Belle. The property is in Garden, Waterford, St. Michael.
Adjacent to Bellevue Estate House is the Belle Plantation House which once hosted members of the British Royal family. The property has a rich history and was constructed during the 18th century between 1735 and 1750.
The new Bellevue Plantation House is a spectacular, remodelled estate house. Remodelling and modernizing of the building have managed to maintain many features of the original Barbadian style.
The wrap-around verandah on the second level, provides guests with a spectacular view of the countryside and the magnificent sunsets.
There are 8 bedrooms and the home is equipped with all the modern amenities. There are two large and elegant dining tables. The formal dining room opens onto the dining terrace. An unusual bar is nestled in a casual eating and lounging patio. This patio overlooks a large pool and deck, surrounded by the garden and mature mahogany trees.
View Bellevue Gallery

Visit Bellevue House