Friendly Hall Plantation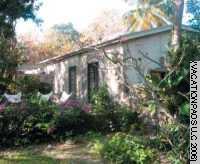 In the 1900, 50 acres of Friendly Hall in St. Lucy, were still in the hands of the Alleyne family, who have been in Barbados since the 1700s.
The Mill House on the property was built in the 1700s and has been recently restored with the atmosphere of a French country house. 
There are three bedrooms and 2 bathrooms.
The original mill tower is still visible in the yard, and is surrounded by coconut trees.