Bon Vivant

Sandy Lane Estate, St. James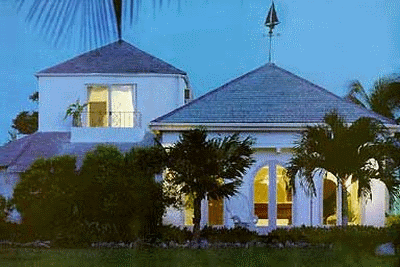 At Bon Vivant, (French for "Good Living") you'll enjoy colorful sunsets, warm gentle breezes and the soothing warmth of the radiant Caribbean sun surrounded by the fragrances of frangipani, hibiscus and bougainvillea.

The ten room main house features five bedrooms decorated with beautiful floral and tropical prints.

Each bedroom has its own private bath (two of the downstairs bathrooms are replete with both indoor and private, open-air showers.

Overlooking the pool, on the second floor of another cottage, is the romantic "Nest" with its hanging bed and a bathroom containing a large sunken bathtub.

There is a guest villa. Each of its two bedrooms has its own bath with indoor and private, open-air showers. This villa is complete with a living room, dining room and kitchen. French doors open from the living room to the pool and tennis court.

Relax after a day in the sun in the coral stone living room. This open-air room with its beautiful eaves is perfect for calm, quiet evenings or gracious entertaining. Dine in the villa's richly appointed dining room in an elegant setting of fresh island flowers, candlelight and soft music.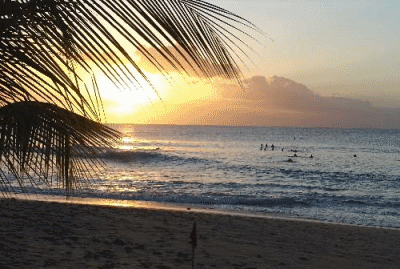 Enjoy a secluded beach with crystal clear waters of the Caribbean or exercise in the private Jacuzzi or fifty foot swimming pool. There's a flood lit tennis court, an indoor air-conditioned racquet ball court, a traditionally-styled billiards room, fitness center, terrazzo ping-pong table, shuffle board and basketball, volley ball and badminton courts.

A refrigerator is kept at Bon Vivant's little beach-side cabana.

Arrangements can be made for sailing, wind surfing, snorkeling or scuba diving. As well you can walk for 5 minutes and be on the golf course.

There's a full staff of chefs, cooks, waiters, maids, a housekeeper, butler and a gardener to fulfill your needs.

Book your vacation at Bon Vivant!